Is It Time to Outsource Your Content Writing?
There is a little voice at the back of our mind asking, how do you know if it is the perfect time to do outsource your content writing? 
Outsourcing is a smart move. You know that! 
Delegating your content is a daunting plan, and many will hesitate to make that leap of faith because there is no certainty on what's on the other side. But having so much content to write and little time to do it can make you think about doing this Big Brain move! 
And think about you having to juggle between home and work. When was the last time you took a very rewarding and stress-free vacation without thinking of catching up on your late content plan when you're back in the office? Or how many family activities have you missed because you're there sitting in one corner of your office planning… writing… and posting your content on socials? You should have used those times making sales instead!
Take note of this: You are a business owner. Not a content writer. Your business needs other things from you. You have more essential tasks to focus on: sales, client acquisition, the company's new programs, and other endless creative ideas that you should craft for your business' success.
So, let's deep dive into the advantages of outsourcing your content, things to ponder, and when to do it! 
First, we need to understand what is it and things to consider before you finally decide to outsource your content. Outsourcing is a business strategy where an entrepreneur or a company hires a third-party or subcontractors to perform tasks or provide services to a business.
Many would think that they can do it all BUT that can really hold up the growth of your business, like facing certain challenges you can't solve on your own. 
Benefits of Outsourcing your Content Writing
The pros of outsourcing your content can outweigh the cons by a mile. So, here is a list of outsourcing advantages to you and your business.
It is a wiser to outsource your content to well-experienced content writers because they have the knowledge on how to write engaging and industry-focused articles that fit your target demographic.
Not sure what type of content will attract your target audience and generate more traffic and leads?
You can work with a person who is as invested in your success as you are.
Create high-quality and engaging content without compromising the deadlines.
Content written by subject-matter experts gives you an edge over your competitors.
Cost-cutting by hiring remote and contracted writers. 
Increases efficiency to post and publish content consistently. Yes, you read it right! Consistent blogging will help you generate better ROI. Content strategists can plan or recommend the best posting frequency that matches your niche or industry, and they'll take care of it for you without you having to sweat!
With the flexibility of your time, you can focus more on tasks that are deemed more vital.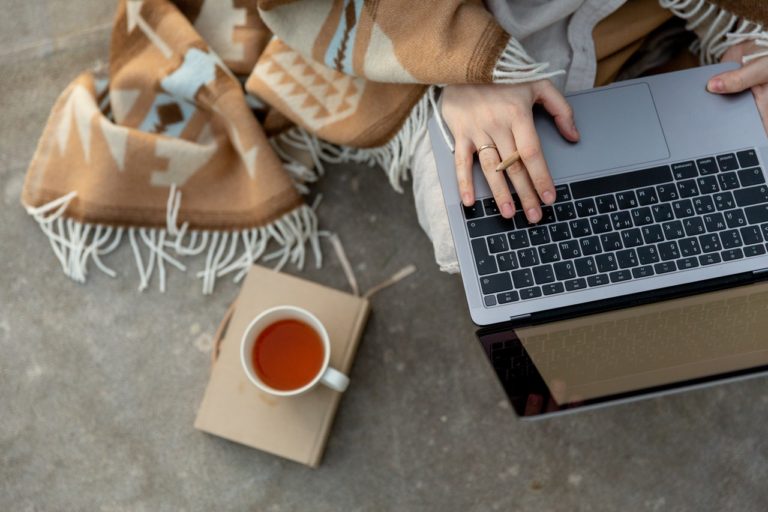 Things to Consider Before Making the Move to Outsource Your Content
How about we take a look at some of these factors, which will ultimately help you make an informed decision?
The ability to meet deadlines – Deadlines are deadlines, and I always love the saying "Time is money" which is actually true! 
Experience – Why not choose the right experts? You'll be more confident in handing out a task. Trust me, I know. 
Minimal supervision – The reason you outsource is to have more time to focus more on core tasks, opt for a person that you can do work without you breathing on their backs!
Trustworthiness – The key to success in outsourcing your content is a partner that cares for your success as much as you.
Communication – This skill should be spot on! Communication is crucial for a smooth-sailing partnership.
Pricing – Yes, that's right. Many marketing agencies will offer you some tempting offers to outsource your content but instead of going for the cheapest offer, compare, research, and then pick the best deal!
The best thing is acknowledging that you need help. This isn't a weakness rather a strength that will help you to grow and succeed in your career. 
Are you ready to outsource? Fill out the form to get started with us! We can help with our services in content, seo and social media management.
Get New Updates Delivered To Your Inbox!
Enter your email address to subscribe to our blog and receive notifications of new posts by email.
Be in the know! Here are more useful tips and updates we have for you.
Content Writing
Nurses are renowned as the most trusted health professionals. Hiring nurses as academic writers is an influential strategy to shine online as a healthcare company.
Read More »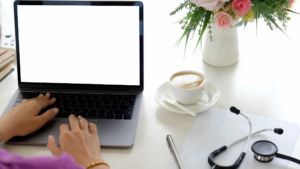 Content Writing
For the business wanting to enhance their healthcare content marketing; hire a nurse to do the work for you. Nurses are healthcare experts, making them the only choice for the job.
Read More »
Content Writing
Nurse writers can present complex ideas in a simplified way. They are also skilled at writing healthcare content that meets the needs of specific clients. Here is some information about each type of writing and how nurse writers can help your company.
Read More »
Email: janine@writern.net