Writing is Taking Too Much of Your Time. 2 Solutions to Help You!
Have you ever had a day that you felt like it takes years before you finish a writing project? More often than not, I do too! It can be frustrating, tiring, and overwhelming, even with all the effort and materials you painstakingly prepare. Many writers have gone through this phase, but what can you do about it? 
If you find yourself shuddering at writing and spending too much of your time doing it, I think these two solutions can help you. 
Outsourcing to write faster and better
The first is to learn how to outsource effectively. Yes! Exactly, I know outsourcing can be intimidating, especially to find someone you can trust and be a partner in your journey. It's equally hard to give up tasks to another person, but trust me, it will give you MORE in the long run. Think of it as buying your time back.
Think about social media posts, blog posts, email marketing content, website landing pages, and so much more. It's more work than hours in a day! You can't possibly do that all on your own, especially if you want to write passionately and reach your target audience or clients. It could drain you to the point that you can't focus on any other areas of business! And, of course, you wouldn't want that to happen. 
By outsourcing tasks, you'd gain ample time to do your writing and enjoy other parts of your business as well, and some essential self-care too.
Here's some tips and tricks on outsourcing that I've learned over my years in the health writing business:
1. Know what you need – Before you even consider outsourcing, you have to know what you need. Make a plan if need be. 
2. Decide what to outsource – Once you have a plan, it's much easier for you to decide which one you can let others do to have your writing time. 
3. Have a brand/voice guide – This should include information on the structure, grammar, and tone to match your writing style.
4. Authenticity – Choose who'll work with you that are passionate as much as you!
5. Have open communication – When you're working with others, you must have clear communication to have a smooth-sailing journey.
I know many are reluctant with the idea of plotting out what to write, they like being free to go wherever the muse takes them, and that makes it hard or take longer than necessary to finish. But, the magic of Google EAT Strategy can be the answer to that dilemma! 
What is E-A-T, and how can you use it to write quickly with compelling content?
To avoid any confusion, we're not talking about eating literally! Although it is always nice to have a delicious snack while writing. E-A-T stands for Expertise, Authoritativeness, and Trustworthiness. Google's E-A-T strategy is a guide for content creators, made to help us understand what Google looks for in web pages.
The E-A-T principle stands for:
Expertise 
High-quality content should come from an expert on the subject matter, and you need to convey this knowledge in a way that attracts people. Writing a topic you already have an idea about would be a piece of cake.
Authoritativeness
A writer with all the knowledge on the subject is great but having the authority is better. When people identify you with the relevant topics, then you become the authority. Writing consistently will benefit you eventually, so write on! 
Trustworthiness
Trustworthiness means that the content should be honest, accurate, and assessed by how helpful the content is to searchers. Google loves when you write content with well-researched and reliable sources.
Using this strategy will not only help you quickly write valuable content but will also optimize your website. Well, that would hit two birds with one stone! 
Are you looking for health writers to outsource your content and optimize your entire web presence through content and social media marketing? We can help you! Start today, and we'll seize online opportunities for your business!
Get New Updates Delivered To Your Inbox!
Enter your email address to subscribe to our blog and receive notifications of new posts by email.
Be in the know! Here are more useful tips and updates we have for you.are
Social Media Marketing
What does it take for a healthcare social media strategy to be called effective? Let's tackle each of the important steps and make sure you don't skip any of these!
Read More »
Content Marketing
Determining the ideal client for your healthcare content is a pillar to ensuring that you are targeting and attracting the right people to your healthcare business.
Read More »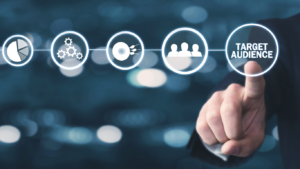 Content Marketing
The better you understand your target audience, the more you'll be able to focus your marketing budget and messaging to potential leads and convert them into paying customers.
Read More »
Email: janine@writern.net