How Writers Success Rules Marketing
The journey to be successful in writing can be rough. It is a path you may have tried to do in the past but failed. However, if you have someone to guide you along setting your writers success, trust me, it would be manageable. 
I've written for many clients and started a flourishing health writing business. But, it wasn't always this way. I started where most writers do, googling amongst the unknown territory. I wrote my first several writing gigs while juggling my work at the bedside and taking care of my family. I learned early that there is no shortcut when it comes to writing success. Thankfully I've met people that helped me become a better writer, and I hope I can now help you with helping your writer succeed.
That's why I'm here, I believe with basic skills and proper guidance, you can create something that impacts lives and reach your company's goals.
But, how do you make a writer stand out in such a crowded place? 
How do you help them succeed on their writing journey?
In this article, I'll share with you 8 tips to set your writers success.
Be willing to let your writers evolve
Let your writers have the chance to explore and touch up the talent that they already have. It's important to motivate them to write more to know what are their strengths and weaknesses when writing. Allowing them to develop their hidden skills through investing in writing courses and joining writers groups can motivate them to grow and love their careers. This could be a turning point for them that they are just waiting to evolve. 
Make your goals specific
To achieve success we need a clear plan to do it. Try to do an attainable monthly goal, be specific with what you want for your writers. You can both discuss what you want to get out of it. Like, accomplish a few blog posts within the time span to build a writing portfolio. 
Commit to your goals
Commit and stick with it. Once you've set your plans, motivate your writers to see your goals through to the end. While you need them to work hard, don't forget to enjoy the process and reward them for staying focused.
Write regularly
You can develop discipline and can build up a writing portfolio with ease by encouraging your writers to write regularly. Another advantage of this is readers will think of your writer as a reliable person and they'll definitely remember them after reading articles or blog posts written by them. 
Read about successful writers
Reading and writing are like yin and yang because they complement each other. Spend time with them learning quality books and articles to fill your well of knowledge. Your writer can't produce anything if they don't have ideas to work with. You'll be surprised by how creative they could get if they got quality materials to work with.
Have a second pair of eyes
Having an editor is quite an advantage, many writers can write well, but it never hurts to have a second pair of eyes.
Establish online presence
One of the most important parts of setting your writers success is that readers and clients must not only be able to find them easily online but to want to find your writer. 
Here are things you can do to set up your writers success through building an online presence:
Make a website
Develop a brand 
Post regularly on social media platforms 
Encourage them to join writing communities
Define success on your own term
Success depends on how you look at it, this will allow them to appreciate the hard-work and perseverance they've put through this whole journey.
Of course, you will experience some challenges on the road to maintain a good working relationship, but they are just a stepping stone to your writers success!
Are you ready to start your path in content marketing for your business? Let me know.
Get New Updates Delivered To Your Inbox!
Enter your email address to subscribe to our blog and receive notifications of new posts by email.
Be in the know! Here are more useful tips and updates we have for you.
Social Media Marketing
What does it take for a healthcare social media strategy to be called effective? Let's tackle each of the important steps and make sure you don't skip any of these!
Read More »
Content Marketing
Determining the ideal client for your healthcare content is a pillar to ensuring that you are targeting and attracting the right people to your healthcare business.
Read More »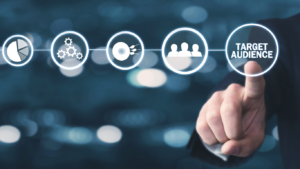 Content Marketing
The better you understand your target audience, the more you'll be able to focus your marketing budget and messaging to potential leads and convert them into paying customers.
Read More »
Email: janine@writern.net