8 SEO Strategies to Boost Your Content on Google's Search Results
The best time to optimize blog content is when writing articles, but from time to time you need to go back to old posts and improve SEO in them. Now is the time to update your SEO strategies to match with Google's constantly changing algorithm.
SEO optimization is needed in order to get more traffic from search engines.
Improving SEO means creating better content and optimizing it for a specific search query.
8 Tips for Effective SEO Strategies to Improve Your Blog's Performance
1. Plan your content with keyword research
Some authors choose topics for articles at random because they think the topic will be of interest to readers. The topic might be interesting and the articles might be good, but your readers might not find them.
SEO and content creation professionals do keyword research on search engines to find topics that interest users.
Use data from search engines to plan content publishing. That is, find out what information people are looking for on the Internet, and create content for these requests.
2. Choose a keyword for your content
After you've analyzed your keywords, choose the keyword that has the highest search volume and the least competition. This will be your keyword.
If you are using the Yoast SEO plugin, add your keyword in the Focus keyword field.
The All-in-One SEO Pack and other SEO plugins provide ease in implementing your SEO strategies!
3. Use internal linking
Use internal links so that readers can navigate and read other blog posts.
Internal linking is a good way to develop contextual communication between old and new articles. It also transfers the link juice to your old posts. The number of links per page (external and internal) improves SEO, so make relevant links between old and new articles.
Also, go back to old posts and add links to new posts in them.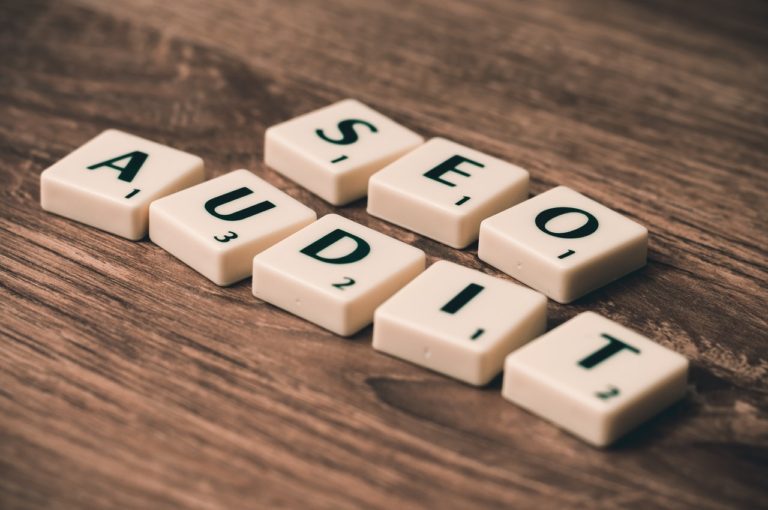 4. Request search engines to re-index the page
After updating the content, you can ask search engines to re-index the content so that the updated version gets into search results faster.
Track search page rank in analytics services. If a page has a growing number of views, then the page is approaching the first page of search results.
5. Optimize old records
Revert to old content from time to time. Improve and supplement your content, tweak search engine optimization.
A few things you need to do after you've posted your content:
Submit your content to social media. This can be done manually using automation tools, like Buffer or Hootsuite.
Add internal links. After you have published a new article, go back to the old relevant articles, and add links to the article you just published. This will give new articles to link power and help visitors find similar content.
Constantly optimize your old content, this will raise your content in search results.
6. Strive to get into the quick response of search engines
Google is trying to answer user queries as quickly as possible, so it has implemented a block of responses.
This is a highlighted block with search results, which is located above the search results. When Google's algorithm thinks that some of the content on a page is the best answer to a user's request, that content is shown in a quick response snippet.
According to research by Advanced Web Ranking, quick response snippets provide about 33% CTR (Click Through Rate). That is, getting into quick responses is very important for site traffic.
Google has no specific instructions on how to get into these snippets. Instead, Google recommends improving your content and offering users the information they are looking for.
7. Use Categories and Tags to structure your content
Categories and tags allow you to structure content not only for yourself, but also for visitors and search engines.
Use categories to categorize your content around the main topics you write about on your site.
Use tags to break down your main topics into smaller ones, which you write about in separate posts.
8. Come up with a good headline
Your article titles go a long way towards ranking in search results.
A good title should be relevant to the search query and make your content more compelling to click through. Try to make the name catchy, so that the visitor has a desire to click on it.
The more clicks on your content (CTR, Click Through Rate ), the better for SEO.
There are several ways to write an effective headline. One of these methods is called EMV (Emotional Marketing Value – Emotional Marketing Value).
The essence of this technique is to use specific words that evoke an emotional response from the audience. You can use special tools such as the EMV Header Analyzer to calculate the effectiveness of a header.
I hope these tips help you create your DIY process. Take note that these SEO strategies we shared with you are also applicable if you own a healthcare business. Want to know how medical SEO works? Read on!
If you need some extra help with customizing the best and effective SEO strategies for your business, that's what we do here at Write RN. Check out our services.
Get New Updates Delivered To Your Inbox!
Enter your email address to subscribe to our blog and receive notifications of new posts by email.
Be in the know! Here are more useful tips and updates we have for you.
Content Writing
Nurses are renowned as the most trusted health professionals. Hiring nurses as academic writers is an influential strategy to shine online as a healthcare company.
Read More »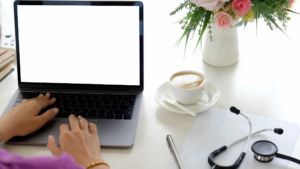 Content Writing
For the business wanting to enhance their healthcare content marketing; hire a nurse to do the work for you. Nurses are healthcare experts, making them the only choice for the job.
Read More »
Content Writing
Nurse writers can present complex ideas in a simplified way. They are also skilled at writing healthcare content that meets the needs of specific clients. Here is some information about each type of writing and how nurse writers can help your company.
Read More »
Email: janine@writern.net