Social Media is Hard to Keep Up, What Can You Do?
We all struggle to keep up with social media and the changes that seem to happen overnight. I feel how frustrating and confusing it can be, you wake up, check your phone, and realize that there's a new change and you may have to change your strategy.
This process can be tiring pretty quickly, and yet too important for us entrepreneurs to let go. Whether it's a tiny update or huge news (such as the launch of IG Reels), it influences our marketing strategy. Imagine the opportunities if we could keep up with the ever-changing social platforms? Brand awareness, engagements, leads, and more! That's only the tip of the iceberg.
In this post, I've put together a simple cheat sheet for you to keep up with social media without breaking a sweat!
Subscribe To Trustworthy Social Media Sites
A hassle-free way to keep you in the loop, so you don't miss anything! If there's a new feature or trend, it will definitely be written about in detail on these blogs, and you'll get notified too.
Here are a few I recommend to follow:
– Or you could use an RSS Reader like Feedly to stay on top of these news sites. 
Get News Direct From The Source
Well, there's nothing more straightforward than this. Most updates or improvements are on Newsrooms or company blogs. I think this is the best way to get official news from social publishers themselves. Instead of wasting precious time scouring the web, it would only take at least 15 minutes every week to sift through the content.
Make Some Social Media-Savvy Friends
Social media is a lively platform, and you'll most likely rub elbows with socially inclined people. Don't be afraid to start a conversation, follow them on different social platforms, and ask them for advice. As they often share their thoughts on their accounts, search for a club or community that you can join. 
Listen To Podcasts
There are many podcasts out there that tackle social news, trends, and updates. It is an easy way to know what's going on and off on the internet. One of the best things about it is you can listen to them while on your commute, buying groceries, or working out!
Podcasts vary in length and provide valuable easy to digest rundowns of the latest news. Try listening to Social Media Marketing Talk Show by Social Media Examiner.
Outsource
I know you have heard this, but it's true. More heads are better than one, especially if you want to keep up with the dynamic social media realm. More often than not, entrepreneurs find their business growth outpaces them, and it can leave a long list of to-do. I know how tempting it is to try and tackle everything. But this can hinder business growth! 
If you have people that can help you with your social media, you'll have more time to be more productive. Remember, you're a business owner, you're not a social media strategist. Why not leave it to the experts? 
How do you keep up with social media? If you could share them in the comments section below, that'll be great! 
Get New Updates Delivered To Your Inbox!
Enter your email address to subscribe to our blog and receive notifications of new posts by email.
Be in the know! Here are more useful tips and updates we have for you.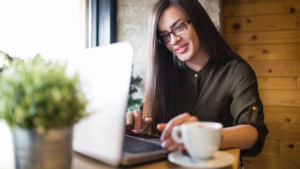 Blogging
It can be difficult to find nursing blogs that are up to date, and provide evidence-based, quality, and useful content. We've made it easy for you and picked 10 nursing blogs that are worth bookmarking
Read More »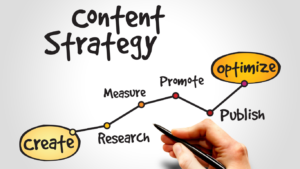 Content Marketing
The success of your business depends on a healthcare content strategy that delivers results. That may sound intimidating, but let's break it down into a few steps to drive your strategy.
Read More »
Social Media Marketing
What does it take for a healthcare social media strategy to be called effective? Let's tackle each of the important steps and make sure you don't skip any of these!
Read More »
Email: janine@writern.net